strategy
Unique digital strategies to help your growth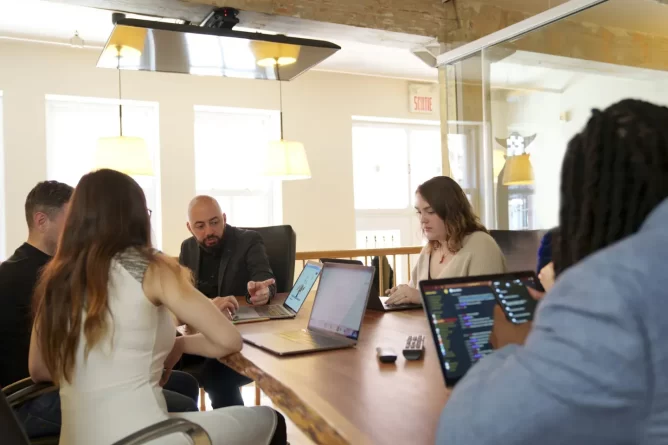 Answer to your digital strategic needs and develop opportunities for the future
Analysis of your environment, your digital presence and your market,
Study of your targets and creation of buyer personas,
Definition of your long, medium and short-term goals.

Creation of an action plan in phases over several months or years,

Definition of the project milestones,
Education about the different solutions offered,
Budgeting and support.

Design of your graphic universe or handling of your graphic charter,
Creation of advertising concepts for your internal and external targets,
Creation of lexical fields.

Definition of the digital channels to use based on your targets and objectives,
Definition of budgets and durations for each campaign,
Build the conversion funnel, from customer prospecting to ambassadorship.

Support of your long-term strategy,
Opening up the strategy to other targets or other communication channels,
Presentation of subsequent phases, digital and non-digital.
Your brand is unique. Your digital strategy should be unique too.
From the development of your brand universe to the recruitment of your employees, we support you at each stage of your development.
Our digital strategy department will work with you to imagine the future of your business and the solutions to make it happen. We are by your side to achieve your brand awareness, sales, loyalty or recruitment objectives.
Confident in the proposed strategies: tested and validated in our laboratory, our satellite brands are proof of our expertise.
Our projects speak for themselves
You've got questions? Answers right here!
Why have a digital strategy for your brand?
In this digital era, it is essential to be present online and to use all its advantages, its reach, its cost and its flexibility. This is why digital tools deserve a full reflection.
What types of strategies can be implemented?
For the short, medium or long term, our agency is ready to support you for all your strategies of:
digital marketing,
content marketing,
segmentation,
brand positioning,
market penetration,
customer loyalty,
and more, depending on your needs.