web marketing
Target your leads, at the right time and in the right place.
Analyze and define the main and secondary targets,

Determine the objectives to be reached and KPIs,

Selection of relevant platforms capable of meeting the objectives,

Implementation of an action plan and budget forecast.

Creation of advertising concepts and A/B testing,
Variation according to the platform used (Facebook, Instagram, LinkedIn, TikTok, YouTube, Google network, newsletters),
Creation of texts and visuals (static and animated),
Installation of conversion pixels and objectives configuration,
Continuous campaign monitoring and optimization.

Audit of the structure of your site (H1, title tag, meta-descriptions, etc.),
Search for keywords with the highest number of requests and the least competitive in your sector of activity,
Position yourself at the top of search engines on competitive keywords thanks to web writing,
Content strategy and creation of an editorial calendar for your blog or vlog.

Find the best techniques to collect relevant data,
Find tools to store and segment your data (CRM),
Create automation processes to increase your conversion rate.

Measurement and analysis of the KPIs defined in the strategy (conversion rate, keywords, click rate, opening rate, etc.),

Implementation of tools for measuring and presenting results (Google Analytics, Google Search Console, Google Looker Studio),

Give relevant recommendations for your next campaigns and digital projects.

Implementation of user behavior analysis tool (Heatmap, A/B testing, Google Analytics),
A/B testing creation: on part of your site (button, text, image) via Google Optimize or creation of different landing pages.

Teach you as campaigns go by, the ins and outs of digital marketing,
Regular reporting to help you understand the results,
Helping you better tame your digital daily life.
The proof of our marketing expertise in figures
+368%
increase in subscribers to the Piri-Piri club
100%
online sales of Circuit des Vignobles via web marketing
+6M $
online sales for Méga Vente
+500k
newsletters sent for 3 Amigos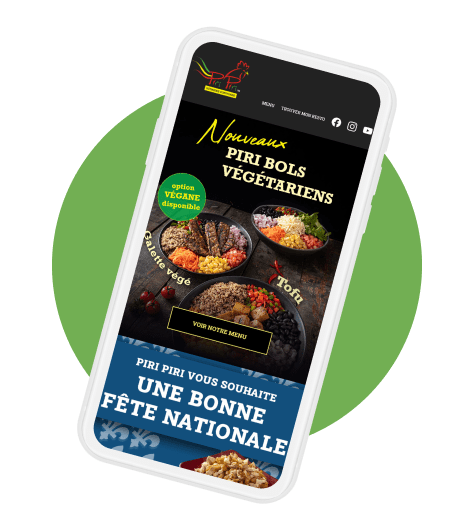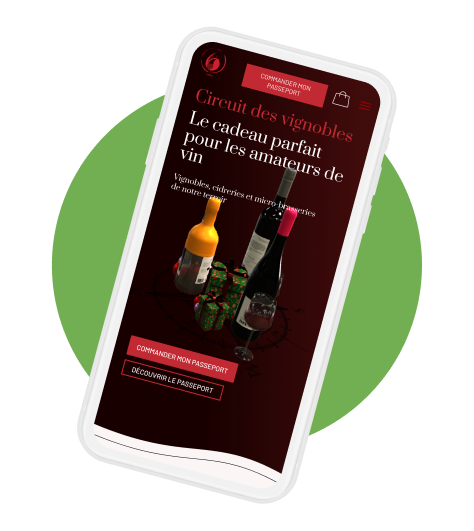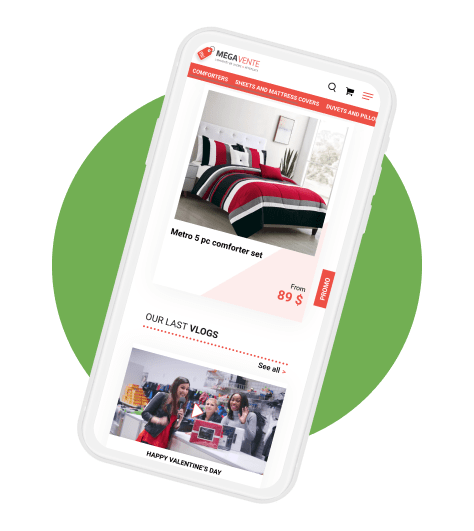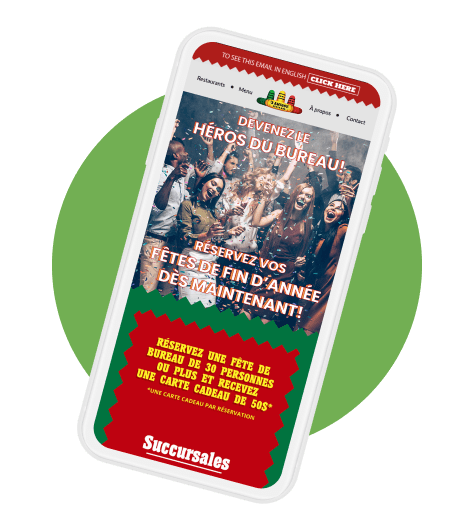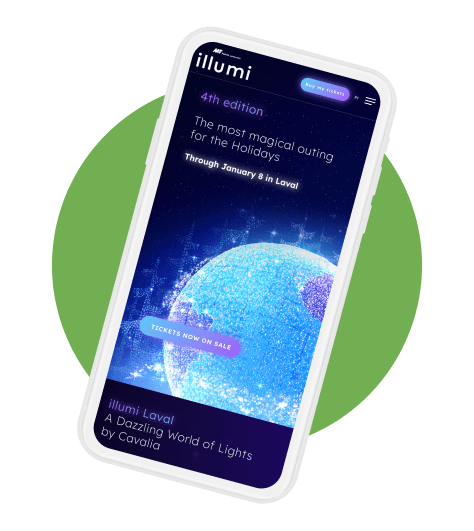 Our projects speak for themselves
You've got questions? Answers right here!
How do I know if I need a digital marketing strategy?
In the digital age, it is essential for any brand and company to have a presence on the web. This is the best way to be findable and recognizable by our target audiences and, in this way, face the competition.
If your sales figures are stagnating or declining, it's time to take action!
Why switch from traditional marketing to digital marketing?
Digital marketing has several advantages:
it has a direct impact on the perception your customers have of your brand, as well as on its sales and profitability,

it has a much lower cost than traditional marketing,

it allows you to target your target customers very precisely and analyze the results in real time,

it is easy and quick to adapt according to your budget and your needs, your unforeseen circumstances and according to your requirements.
In short, digital marketing works just as well on its own, alongside or in addition to your traditional marketing campaigns.