Web designer
Job offer details
We are currently looking for a new web designer who will support Redbox Media in its strong growth.
Intermediate to senior
Tasks and responsibilities

Design website wireframes,
Design website design,
Design and produce animated web banners, newsletter templates, contests and other graphic elements for the web,
Design logos and graphic charters,
Designing for print media,
Keep up to date with the most current industry standards and web trends.

Qualifications required

Mastery of the Adobe suite (Photoshop / Illustrator / InDesign),
Knowledge of Sketch software is an asset,
Bilingual (French and English) is an asset,
Graphic Sensitivity,
Ability to work under pressure / stress management,
Organized and rigorous in the follow-up of customer files,
Know how to target customer needs in accordance with the targeted sector,
Creative,
Curious,
Autonomous,
Love teamwork,
Demonstrate adaptability and openness to constructive criticism.
Where we make the difference
Prime location in Old Montreal
Remote / office / hybrid
Flexible hours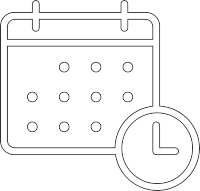 Competitive salary Wifi at home / telephone: we participate!
Sports / fitness: we participate!
5à7 and team building
Continuing training
Diversity of profiles and projects
Work-family balance Employee discount on our platforms