Project manager
Job offer details
Are you passionate about the web? Are you a creative, meticulous and professional person?
This position is for you!
Intermediate to senior
Tasks and responsibilities

Under the responsibility of the director of web production, communications and marketing, the incumbent of this position participates in the coordination of web projects in connection with the marketing orientations of the companies.

Main responsibilities:

Complex web project management (website design, digital strategy, email marketing campaigns, digital contests, CRM implementation, etc.),
Implementation of strategic plans for our clients (SEM, SEO, Email marketing, content creation, etc.),
Creation and optimization of advertising campaigns (Google Ads, Facebook Ads, email marketing, etc.),
Planning of production stages according to the budget,
Have a critical eye on the design and functionality of a website,
Management of artistic and technical teams,
Interface with customers,
Participation in the quality assurance of websites,
Support for trainees.

Qualifications required

Experience in web project management in an agency, 5 years minimum,
Ability to take initiative and have a great attention to detail,
Great autonomy and recognized ability to ensure deadlines are met,
Ability to work under pressure,
Bilingual: Fluency in spoken and written French and English,
Knowledge of the principles of SEM and the creation of online marketing campaigns,
Knowledge of online community management,
Enthusiasm, ability to work in a team and good judgment.
Where we make the difference
Prime location in Old Montreal
Remote / office / hybrid
Flexible hours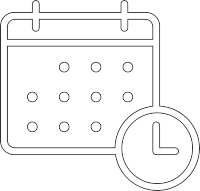 Competitive salary Wifi at home / telephone: we participate!
Sports / fitness: we participate!
5à7 and team building
Continuing training
Diversity of profiles and projects
Work-family balance Employee discount on our platforms