Senior Digital Strategist
Job offer details
Under the responsibility of the production director, the holder of this position participates in the strategy and coordination of the agency's digital projects.
Tasks and responsibilities

Development of digital strategies for a multitude of projects, including the development of web platforms, advertising and acquisition campaigns, content and social media strategies, e-commerce, automated email marketing and CRM,
Produce specifications for various web projects, according to the reality of the company in question, while respecting the best marketing practices in the industry in terms of user experience,
Planning of the production stages according to the budget with the production manager,
Make UX recommendations and produce " wireframes " of websites, in collaboration with the web design and development team,
Participate in the experience design process,
Meeting with customers, taking needs, presenting strategies, or
Carry out strategic intelligence activities, in addition to being on the lookout for new digital technologies and practices,
Have a critical eye on the design and functionality of a website,
Participation in the quality assurance of websites,
Training of interns.

Qualifications required

Experience in web project management / digital strategy in an agency, 3 years minimum,
Ability to take initiative and have a great attention to detail,
Great autonomy and recognized ability to ensure deadlines are met,
Ability to work under pressure,
Bilingual: Fluency in spoken and written French and English,
Knowledge of the principles of SEO, SEM and the creation of online marketing campaigns,
Enthusiasm, ability to work in a team and good judgment.
Where we make the difference
Prime location in Old Montreal
Remote / office / hybrid
Flexible hours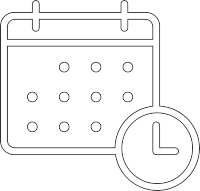 Competitive salary Wifi at home / telephone: we participate!
Sports / fitness: we participate!
5à7 and team building
Continuing training
Diversity of profiles and projects
Work-family balance Employee discount on our platforms