Digital campaign specialist
Job offer details
Under the responsibility of the production director, the holder of this position participates in the strategy and coordination of the agency's digital projects.
Intermediate to senior
Job Type: Full Time
Start date: as soon as possible
Tasks and responsibilities

Create, put online and optimize advertising campaigns on Google Ads, Facebook, Instagram, LinkedIn, TikTok, YouTube, and any other platforms deemed relevant according to customer needs,
Optimize advertising offensives to achieve objectives,
Determine, understand and integrate business and campaign objectives,
Write attractive, effective and successful ads,
Analyze and optimize campaign performance while respecting established quality, costs and deadlines,
Ensure that campaigns perform according to customer expectations and previously established objectives,
Create reports to monitor campaign delivery and effectiveness and make recommendations for continuous improvement,
Ensure a rigorous follow-up with each client and advise them accurately,
Develop in the field, propose new strategies and methodologies, push the limits.

Required qualifications

Minimum 3 years of experience in digital media buying,
Ability to analyze and interpret data,
Good copywriting skills in French and English,
Excellent sense of organization, respect of deadlines,
Ability to manage several projects simultaneously (priority management to plan the daily workload),
Very good resistance to stress, good ability to concentrate,
Sense of initiative and ability to be challenged,
Like to work in a team,
Rigor and thoroughness,
Campaign tracking experience.
Where we make the difference
Prime location in Old Montreal
Remote / office / hybrid
Flexible hours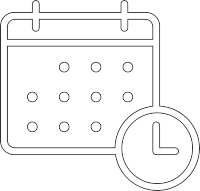 Competitive salary Wifi at home / telephone: we participate!
Sports / fitness: we participate!
5à7 and team building
Continuing training
Diversity of profiles and projects
Work-family balance Employee discount on our platforms