Back-end developer
Job offer details
We are currently looking for a new back-end developer who will support Redbox Media in its strong growth.
Intermediate to senior
Tasks and responsibilities

Development of websites and interactive platforms,
Work with integrators, designers and project managers to deliver projects,
Updating existing sites,
Solving technical problems,
Server management,
Documentation of the work on the various projects.

Qualifications required

Experience in web development, 4 years minimum,
Excellent knowledge of WordPress and Woocommerce; development of themes and extensions,
Good knowledge of Linux / Apache / MySQL / PHP (OOP) / HTML / CSS / Javascript (jQuery),
Bilingual: Fluency in spoken and written French and English,
Enthusiasm, ability to work in a team and good judgment,
Assets: Knowledge of RESTful APIs, WHM/cPanel, Vue, React, Angular, etc.
Where we make the difference
Prime location in Old Montreal
Remote / office / hybrid
Flexible hours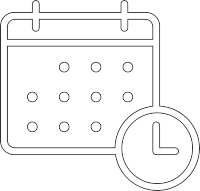 Competitive salary Wifi at home / telephone: we participate!
Sports / fitness: we participate!
5à7 and team building
Continuing training
Diversity of profiles and projects
Work-family balance Employee discount on our platforms